Start your Homeopathy Journey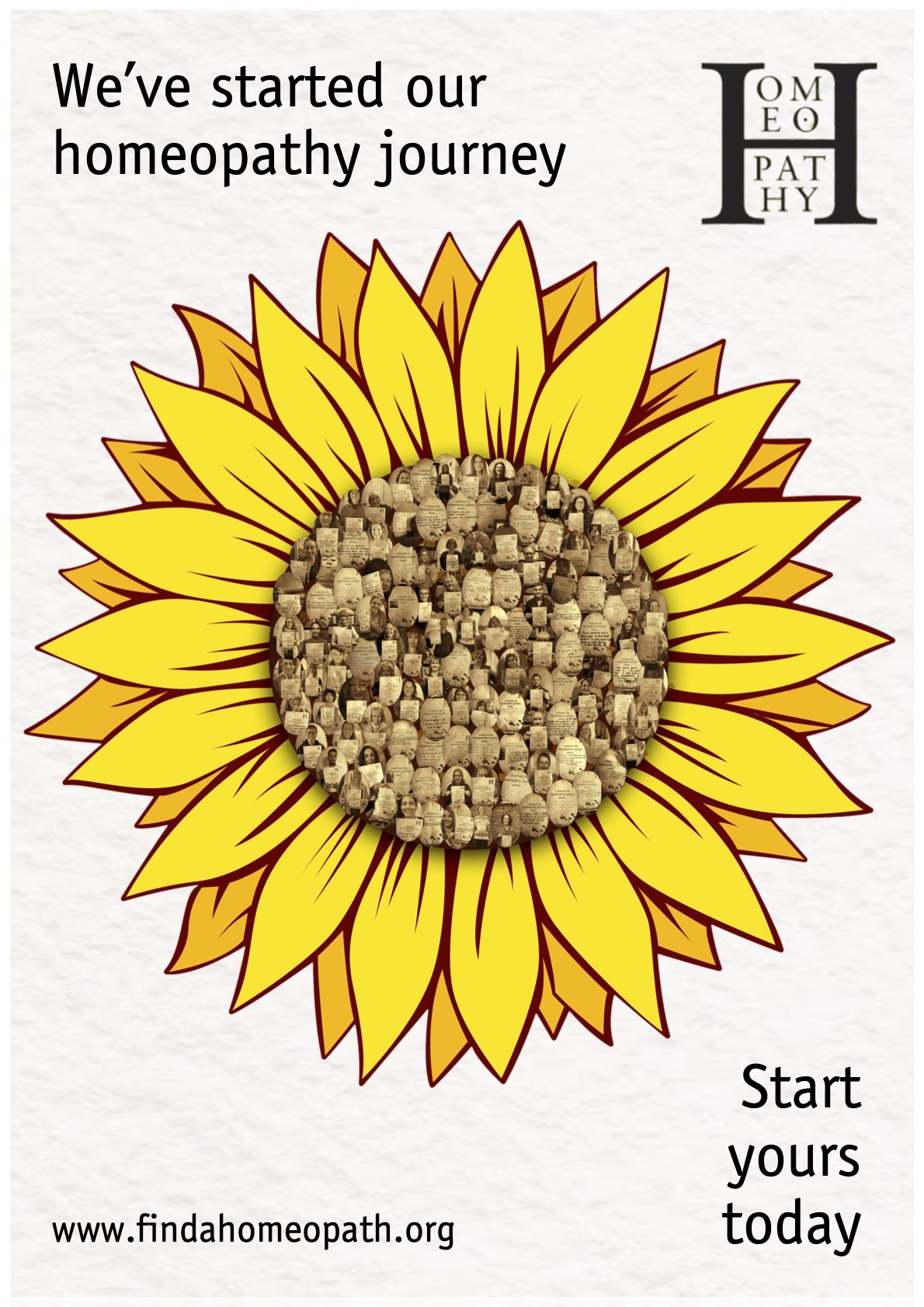 Welcome to Homeopathy Awareness Week 2022!
For this year's campaign, we've been collecting stories about your homeopathy journeys. We know that positive experiences are the best way to encourage people to try homeopathy for themselves.
In fact, so many of you have sent in photos, that our sunflower is full of your positive stories about homeopathy, and how it has helped you, your family, and pets. You might not yet spot yourself in the community of happy homeopathic supporters in our poster, but we'll be letting you download it here on the Find a Homeopath website at the end of the week, so you can look for yourself, friends and colleagues.
Thank you to every single one of you for sharing your journey. Each seed represents you and your unique journey, and each of your experiences can help homeopathy grow, and perhaps help another person to find better health and wellbeing through homeopathy.
The good news is that there's still time for you to share your journeys throughout Homeopathy Awareness Week. Download the poster in the Homeopathy Awareness Week page on this website, and send it back to us, and perhaps by the end of the week, we'll have more sunflowers blooming.
Don't forget to post your own photos and stories about your homeopathy journey on your own social media.